A CONTINENT-SIZED FOOTPRINT: ACROSS THE U.S. AND CANADA
Local Reach Equals Faster Service

We operate in more than 150 locations across the United States and Canada, allowing us to recruit a nationwide pool of candidates and support a wide range of clients. Since we're right where you are, we ramp up quickly. As soon as you're ready to get started, our local team hits the ground running, recruiting top talent and getting you staffed.
We Are Strategically Aligned for Fast-Acting Travel Teams

We leverage these geographic locations and our network of 20,000 Industrial Athletes to be a true partner to our clients, with the ability to engage our travel teams when our clients need to ramp up or to assist in emergency situations.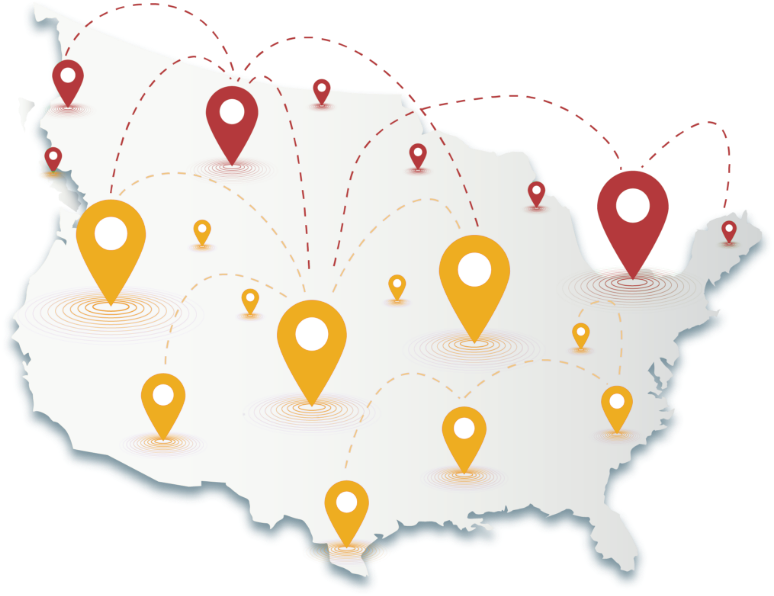 No matter where you are, you'll find Eclipse nearby.
You can count on us.