TRANSFORMING THE
MODERN SUPPLY CHAIN WORKFORCE
Time is of the essence when it comes to finding top talent for your company. At Eclipse Advantage, we offer ONSITE flexible supply chain workforce solutions that align with clients' needs. The companies we partner with see greater productivity and get real visibility into labor expenses for increased throughput and better performance. Our team has extensive experience in the supply chain staffing agency world.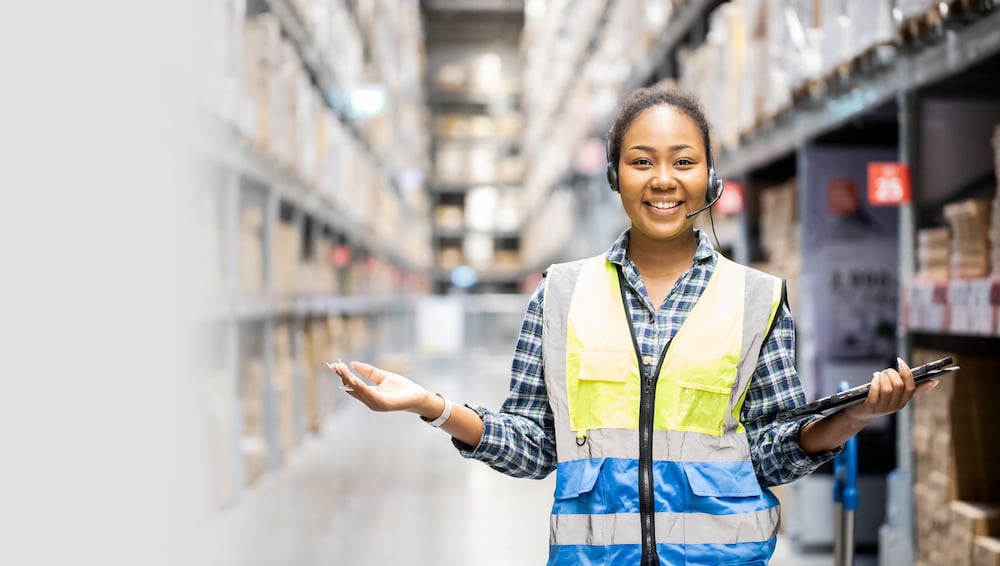 Your people solutions should support your business needs.
All four of our brands share this in common: your company's success is our top priority. Recruiting and engaging a quality supply chain workforce is the foundation. Eclipse Advantage approaches workforce solutions in a unique way. With both our productivity pay models and temporary staffing, we are able to quickly and efficiently recruit and retain the right talent, actively manage teams for efficiency and safety, and provide data-driven insight into the results. Additionally, our MSP division manages our customers' suppliers, whereby allowing our customers to focus on their distribution business.

Wherever businesses rely on light industrial workforces, that's where you'll find our team members. They're on the docks, in warehouses and manufacturing plants, on production and assembly lines, and more.

With our team-based pay approach, learn about how we're more than a supply chain staffing agency. Contact us.
As important as price and service is the fact that I can count on Eclipse to keep my best interests in mind.
~ Supply Chain Manager, U.S. Food Retailer
The best word to describe the Eclipse team is nimble.
If you're starting a large operation in an area they don't currently cover, they can set-up an operation quickly and efficiently. They've done it for us.
~ VP of Distribution, National Pharmacy Chain
As a large retailer, customer demands are getting more and more aggressive.
Eclipse has been a great partner in helping us through the high-level demands of our peak season.
~ Director of Supply Chain, National Large Retailer
What piqued our interest in Eclipse is that they knew our business, so we felt comfortable that they could support all of our needs.
They understand the nuances and are flexible in tweaking their model to fit our service.

~ VP Supply Chain, National Warehousing Company
We trust Eclipse and have a long-term partnership.
They're good at what they do, and they understand our industry and how it relates to our business.
~ General Manager, National Grocer
I appreciate their obvious focus in supporting the way I serve my customers.
~ DC Manager, Retail Food, Canada